PREMIER PAVING
The Driveway and Patio Company

Privacy and cookies
Privacy Policy and Cookies
Privacy Policy
Any personal information you give to us will always be processed in accordance with the UK Data Protection Act 1998. We will only use the personal information you provide on this website to deliver the services you have requested. We will not make your personal details available outside our organisation without your consent, unless obliged by law.
Cookies
Our website uses cookies to help make it more useful and reliable.
Cookies are small text files that are placed on your computer by websites that you visit. They are widely used to make websites work, or work more efficiently, as well as to provide information to the owners of the site.
Most web browsers allow some control of cookies through browser settings. To find out more about cookies, including how to see what cookies have been set and how to manage and delete them, visit www.allaboutcookies.org.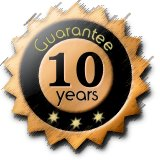 Our Work